In December 2019, Elías Sanz Casado and Núria Bautista Puig from UC3M-INAECU Science Shop at the University Carlos III of Madrid in Spain spent five days visiting the Citizen Science Lab at the University of Leiden to learn more about their participatory methodologies and community-based research approaches. The visit was part of twinning activity undertaken by partners in the Horizon 2020 SciShops project.
As part of the visit they participated in the 'Crossing Borders: Education and Outreach Day 2019' at the University of Groningen, where they attended a workshop on 'Outreach in education', led by Henk Mulder, coordinator of the Science Shop of the Faculty of Science and Engineering at the University of Groningen. Here they learnt more about the types of research questions being addressed through the Science Shop as well as heard case studies of Science Shops in other countries around the world including India and China.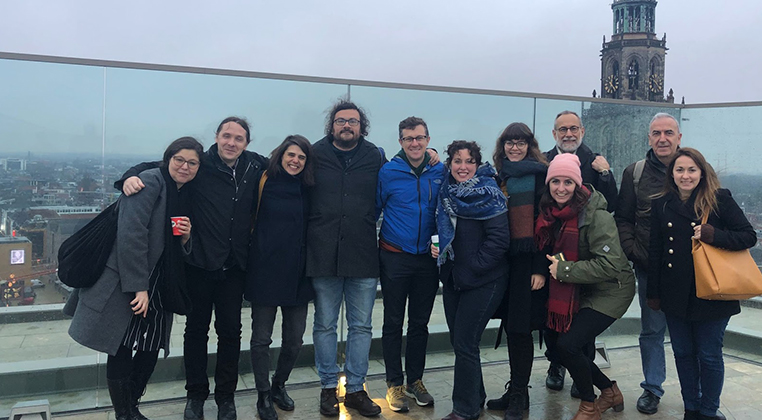 There was also an opportunity to visit Daan Roosegaarde – Presence, a new interactive artwork at Groningen Museum, consisting of an 800 m2 living lab. The project is a result of innovative material-technical research that allows visitors to interact with the environment, and explore the relationship between humans and technology and between living and nonliving matter.
Elías and Núria also got to meet Marieke van Haaren, Project Manager of Learning with the City, a collaboration between Leiden University, Leiden University of Applied Sciences and the Municipality of Leiden, which links teaching and research to community initiatives by giving students an opportunity to work on real-world problems faced by communities within the city. The meeting took place at PLNT Leiden, centre for students, recent graduates, entrepreneurs and everyone who's interested in innovation and entrepreneurship.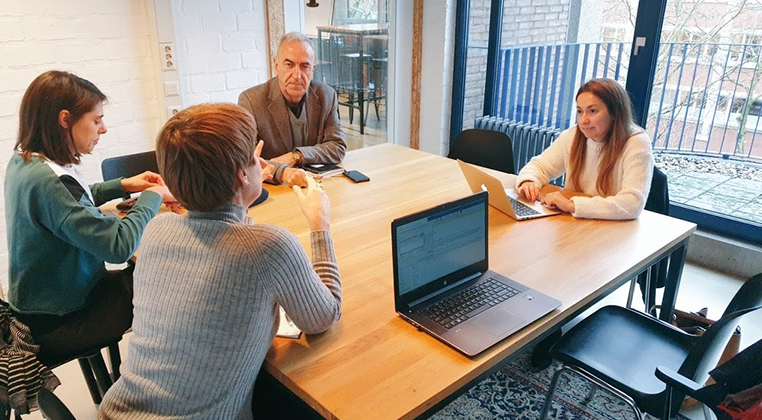 "The overall visit was extremely worthwhile and gave us plenty of ideas on how to further develop our own Science Shop and improve our own activities, including participatory research methodologies, ways to encourage and recognise researcher involvement, and strategies to engage citizens, for example, by working with the City Hall," said Elias Sanz Casado. "We also discussed collaboration on two Swafs calls and a joint proposal for the Living Knowledge conference in Groningen, so it was a truly productive five days."