Science Shops were showcased as an innovative model for science-society collaboration at two events run by SciShops' partner Vetenskap & Allmänhet, VA (Public & Science), on 8 & 9 October in Sweden.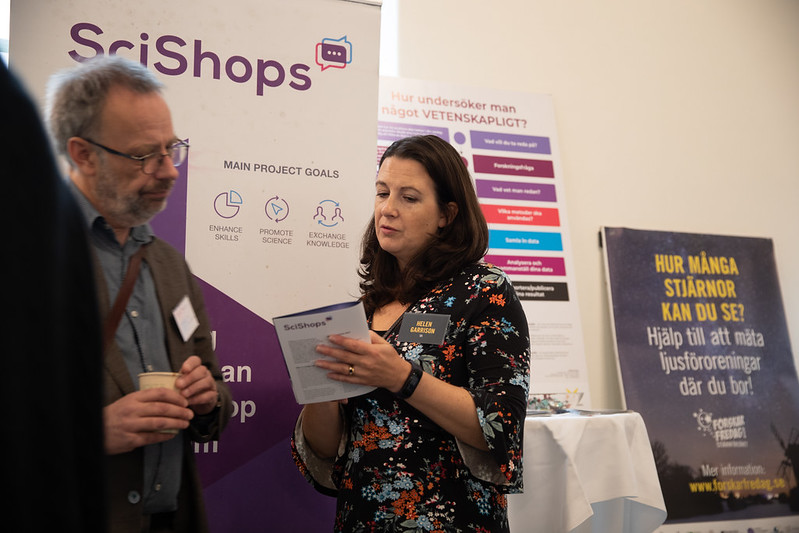 At VA's annual conference held in Stockholm, Anna Kingston, Coordinator of CARL (Community-Academic Research Links), a Science Shop based at University College Cork (UCC), Ireland, was invited to talk about Science Shops and how CARL is working in partnership with local community organisations to provide students with participatory research projects. The 160 participants from organisations across the whole of Sweden could also find out more about the EU SciShops project in an exhibition area.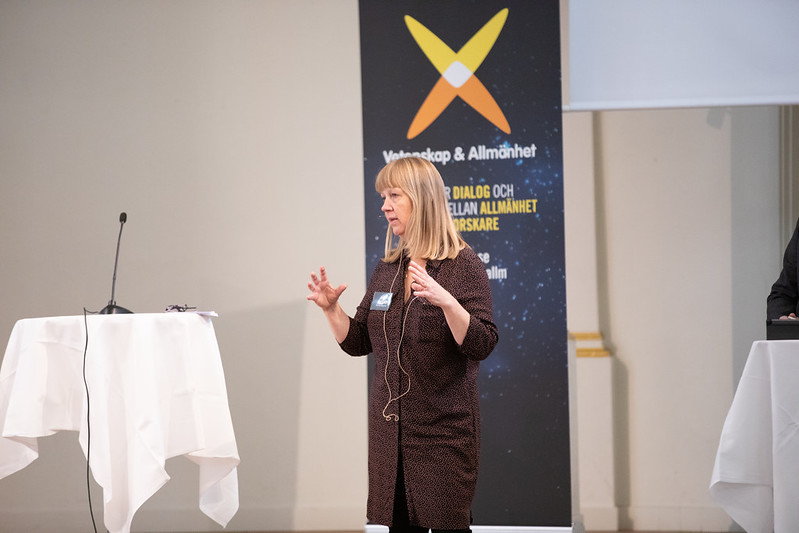 For organisations interested in setting up Science Shops, VA also ran an in-depth 5 hour workshop on the following day. A variety of different Science Shop models, based on case studies undertaken by the SciShops project, was presented and many different aspects relating to running a Science Shop were discussed.
Participants came from both Swedish universities and non-profit organisations. Through interactive exercises, they were given the opportunity to reflect upon how a Science Shop might fit their organisational priorities as well as to design their own Science Shop. Anna Kingston from UCC and Fredrik Björk, Malmö University, who coordinates Malmö Pop Up Science Shop, contributed throughout the workshop by sharing their practical experiences of running Science Shops.
"Science Shops aren't a very well-known concept within Sweden so these two activities were a great opportunity to highlight how a Science Shop can be an effective model for developing mutually beneficial relationships between research organisations and civil society," said Helen Garrison, Project & Communications Manager at VA, who organised the workshop.
"Many Swedish universities do undertake projects that involve their local communities but there can be many benefits gained from uniting these types of activities under the umbrella of a Science Shop and being part of the wider international Science Shop community. Feedback from the workshop has been very positive and we hope that this will lead to the emergence of new Science Shops in Sweden in the future," said Helen Garrison.
New resources produced by the SciShops project, including the Science Shop Establishment Guide and case studies, were shared with the participants and Vetenskap & Allmänhet will continue to provide advice to Swedish organisations interested in Science Shops.