Parliament and civil society working together in Cyprus
The Parliament of Cyprus recently organised a conference on "Industry 4.0", bringing together MPs with researchers and the civil society in a fruitful dialogue on critical business and societal challenges arising from the advancement and introduction of new technologies. SciShops was represented at the event by Dr Katerina Kaouri (SciCo Cyprus & Cardiff University), one of the invited speakers.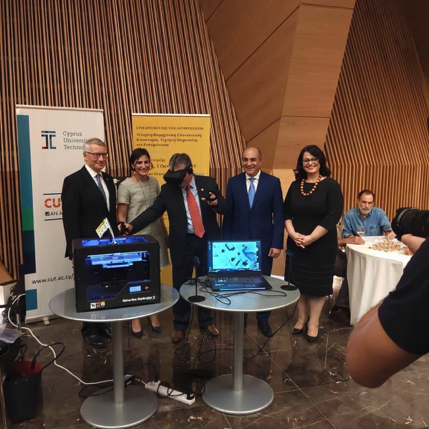 Held on 3-4 October 2019, the conference brought together 150+ stakeholders to participate in three workshops together with MPs. Dr Katerina Kaouri, Director of the non-profit SciCo Cyprus, one of the 18 partners of SciShops, was invited by the President of the Parliament, Mr Demetris Syllouris, to speak at the workshop on diversity and inclusion in the era of Artificial Intelligence.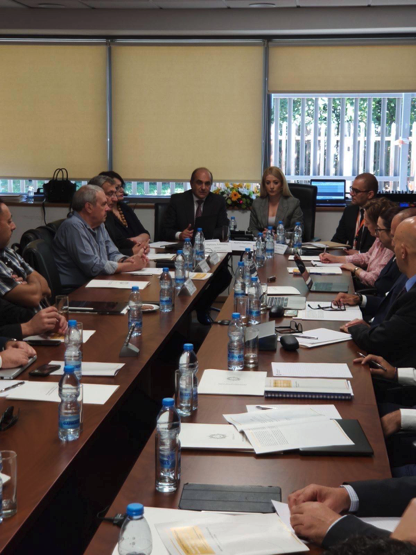 The other two workshops were on alternative finance and blockchain and the respective invited speakers were Dr Bob Wardrop (University of Cambridge) and Prof Marinos Themistokleous (University of Nicosia). The conference was coordinated by the President of the Parliament himself and served as a catalytic step for academics, businesses and civil society to work more closely with the Parliament on critical societal and business challenges arising from the rapid advancement of new technologies. Two additional industry and academia leaders delivered talks at the conference; Dr Victoria Kimonides (Microsoft) and Prof. Stelios Kavvadias (University of Cambridge).
The President of the Parliament announced the creation and launch of the Parallel Parliament that will enable an interactive, continuous relationship between civil society and MPs. The workshops' results have been publicly announced and the next steps are being identified. Dr Kaouri has also been invited to be a member of the Parallel Parliament.