Exchanges and study visits can be a great way to learn how an organisation works in practice, gain inspiration to inform your own initiatives, as well as develop future collaborations. Here we hear about a study visit to the UK undertaken by the Swedish SciShops partner VA (Public & Science).
In February 2020, Maria Hagardt and Helen Garrison from the Swedish non-profit organisation VA (Public & Science) visited a number of UK organisations as part of a travel awards scheme for partners run by the Horizon 2020 SciShops project. Their first stop was London, where they were hosted by Anne Laybourne, Community Research Manager for CRIS, a Science Shop based at UCL (University College London). Here they learnt all about the way CRIS operates, matchmaking Masters students with local charities and community organisations to conduct research for their dissertations. Running since November 2018, CRIS is based within the Students' Union allowing it to work in a cross-disciplinary way and benefit from existing community relationships held by the university's Volunteering Service. They also learnt about the development of a community-based research training course called "Find your voice". This course for Masters students is about to be piloted for CRIS students exploring what is engaged research and collaboration as well as audience identification and practical communication skills.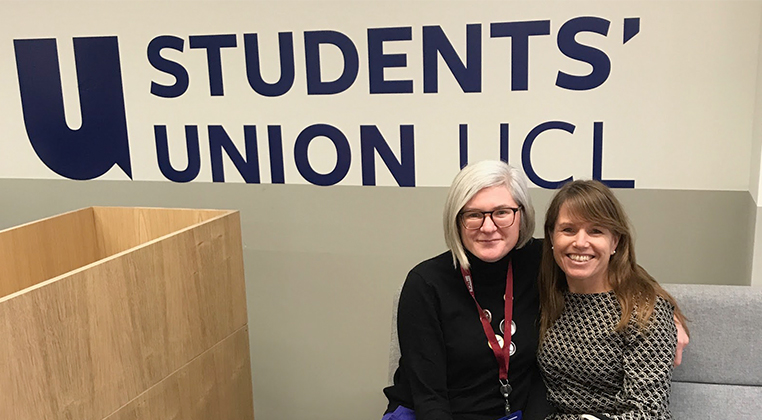 Maria and Helen also met with staff from UCL's Public Engagement unit to learn more about how public engagement is supported across the university, as well as the development of a new UCL EAST campus in Stratford, which will have a strong focus on community engagement and co-production with stakeholders.
The following day was spent at the National Co-ordinating Centre for Public Engagement, NCCPE, in Bristol, where Helen and Maria spent time with Paul Manners, Director of Policy, and Sophie Duncan, Director of Business and Strategy. With a national remit, NCCPE works across the UK to support excellent public engagement practice, helping to create the conditions for public engagement to thrive in universities and building strong networks and partnerships to amplify their impact.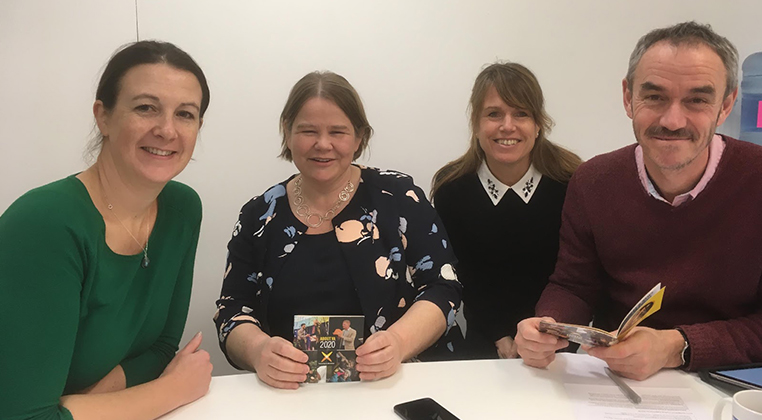 In addition to hearing how the organisation works and its broad range of activities, Helen and Maria also learnt about a number of initiatives to bring community organisations and university researchers together. This includes Wonder Match run in collaboration with STFC (Science and Technology Facilities Council) that consists of a series of partnership-building events designed to bring community organisations and researchers together to explore new projects to encourage diverse audiences to engage with science. NCCPE has run events in four cities and new engagement projects were awarded a grant of up to £1,000 to support the development of the collaboration. In addition, the Community-University Partner Initiative has also supported regional networking events for community organisations and university researchers and provided 'thinking funding' to 28 partnerships. A number of useful resources to support university-collaboration have also been developed, including a series of partnership building tools (e.g. card games) to facilitate discussions between organisations and aid partnership planning, which can be downloaded from their website.
"Both visits were extremely useful providing us with better knowledge of how public engagement is being supported and embedded strategically in universities in the UK and ways of working that will inform our own organisation's work," commented Helen Garrison. "We have already started discussing future collaborations too, for example, to engage CRIS' expertise on Science Shops, starting with a visit to Sweden, as well as ways to involve Swedish participants in some of NCCPE's activities."