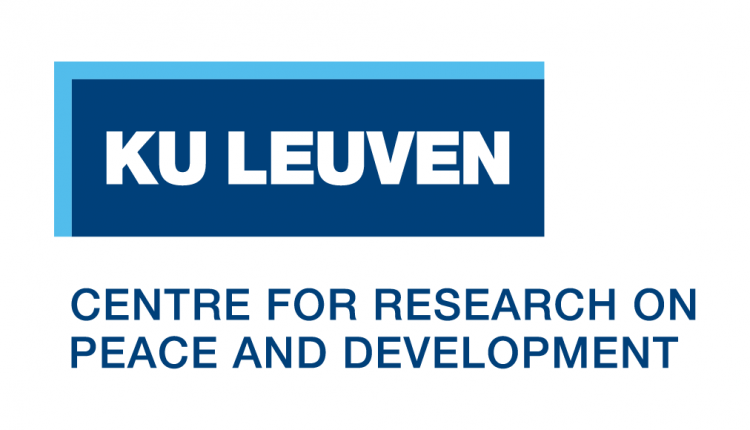 CRPD Science Shop at KU Leuven, Belgium
The CRPD Science Shop is based within the Centre for Research on Peace and Development at KU Leuven in Belgium. CRPD is a multidisciplinary research center based within the Faculty of Social Sciences of the Katholieke Universiteit Leuven. It conducts conceptual, empirical and policy-oriented research with the aim of improving our understanding of the causes of violent conflicts and the challenges of sustainable peace building. The Centre brings together researchers from within the University of Leuven with different disciplinary backgrounds, including political scientists, public management experts, anthropologists, sociologists and educational psychologists.
Business model
The CRPD Science Shop is a university-based Science Shop. The Science Shop aims to carry out independent, participatory scientific research in response to concerns experienced by citizens and civil society. Its focus is particularly on societal issues related to intergroup relations, polarisation, multiculturalism and integration. Due to the multidisciplinary nature of the Centre for Research on Peace and Development, the Science Shop is able to draw upon research expertise from different fields in order to better understand and tackle these societal issues.
Civil society organisations and citizens are invited to submit research questions via an online form on the CRPD website. Students are allowed to work on these research projects in the framework of their Master's thesis. Source funding for projects will vary from project to project.
Activity to date
During the SciShops project, the CRPD Science Shop has been running a pilot project on Social Cohesion in the Classroom in which it has been investigating how teachers deal with cultural diversity, polarization and radicalization in Flanders. The aim of the project was to map the attitudes of teachers and students towards these issues, and to contribute to the development of tools and training to help teachers deal with radicalization and polarization in the classroom.
Researchers at KU Leuven worked with a range of different stakeholders throughout the pilot, including principals, teachers, pupils and policy makers in order to identify their needs and find ways to address them. In 2018/2019 a large scale survey was undertaken involving 46 schools, 2,353 pupils and 848 teachers. To maximize the involvement of stakeholders, several interviews and focus group discussions were held with policy makers, radicalization experts, school representatives, and two Flemish civil society organizations in September 2018.
Initial results from the survey have been shared with schools participating in the project.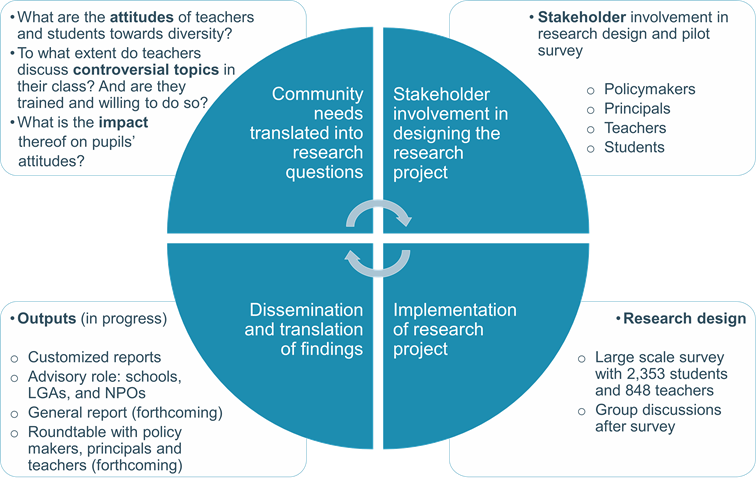 More information about the project can be found in this article.
Next steps
Data gathered during the pilot project is currently being further analysed with a view to presenting policy recommendations to policy makers and holding roundtable discussions during 2020.
The Science Shop is also looking to identify further projects and sources of funding to support future activities.
Contact
Dr Maarten Schroyens
Web: https://soc.kuleuven.be/crpd/question/
Contact e-mail: maarten.schroyens@kuleuven.be