Researchers and representatives of local NGOs and communities in Lithuania came together to find new ways of making research more participatory and responsible at SciShops' first co-creation event. The event, held on 22 March 2018 in Vilnius, was designed to build bridges between different stakeholders and explore new ideas and partnerships between research and civil society.
Participants could also learn from some of the key thinkers and practitioners in the area of community based research and science shops. The co-creation event on 'Science for the Community and with the Community' was held as part of the new EU project SciShops aimed at promoting the growth of community-based participatory research and science shops across Europe.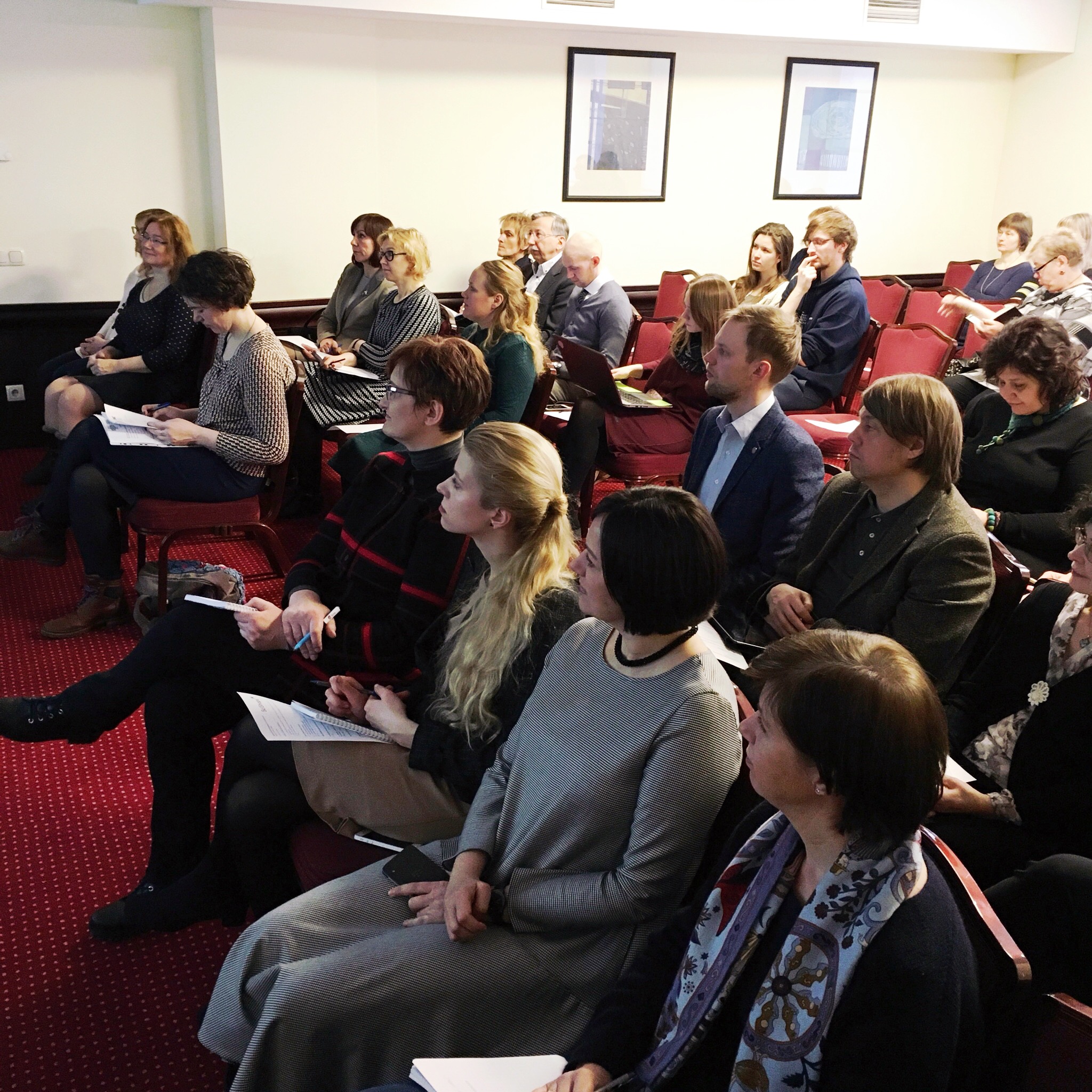 Professor Arūnas Poviliūnas, who is among the few in Lithuania who has been working to embed participatory research in his practice for many years, presented his experience working in various projects.
He invited the audience to discuss the current societal context in which science is increasingly contested and talked about the social and policy contexts necessary to promote community based research activities.
Guest speaker Norbert Steinhaus, who is the board member of Wissenschaftsladen Bonn (Bonn Science Shop) and coordinator of the Living Knowledge network, presented the concept of science shops and experiences of science shops around Europe.
During his presentation a number of key questions were addressed. Norbert Steinhaus explained how community based participatory research works, what kinds of knowledge it produces, what new options it opens to scientists and to society members.
Ingrida Gečienė and Ana Aleknavičienė, the founders of the only two science shops in Lithuania, invited the audience to think about the social and policy contexts necessary to promote community based research activities. Their presentations showed where Lithuania stands in this development and helped researchers from other institutions to understand the possible models of science shops in the Lithuanian context.
The event also worked as a matchmaking event. It included group discussions among non-governmental organizations with researchers about potential common research projects. The event was aimed at people active in or interested in community based participatory research, primarily researchers and administrative officers of high schools, civil society organisations, and policy makers. Organised by the Social Innovation Institute, a partner in the EU-funded SciShops project, it is the first step towards promoting the concept of science shops more widely in Lithuania.
Science Shops in Lithuania: